Good wines to go with Asparagus and parma ham
If you have already had your annual skiing holiday and want to recreate some of the wonderful alpine recipes that you enjoyed, try some of The Chalet at 11º East's ideas.
The Weekly Après-Ski Food and Wine Pairing
by The Chalet at 11º East
Chargrilled asparagus and parma ham paired with Alois Lageder 'Gaun' Chardonnay 2013.
This après-ski food and wine pairing is a simple recipe that only takes 15 minutes to create!
After a day of skiing in Obergurgl, you will have worked up a healthy appetite for hot, delicious food and a glass of wine to complement the home-cooking. This week, our recipe is for Chargrilled asparagus and parma ham paired with Lageder 'Gaun' Chardonnay 2013.
RECIPE INGREDIENTS
3-6 spears of medium-sized asparagus per person
Olive oil
Salt and pepper
20 x slices Parma ham
Thick balsamic dressing to drizzle
DIRECTIONS
Begin by breaking off the woody ends of the asparagus, and blanch for 3-5 minutes in boiling water. Drain, then in a bowl, rub the asparagus spears in olive oil with your hands.
Season generously.
Get a chargrill pan (or frying pan) on a high heat, and turn on the extractor fan!
Lay out the slices of Parma ham, and place three asparagus spears at one end. Roll up into a bundle, and fry, turning every now and then, to crisp the ham and cook the asparagus through.
Serve one or two bundles per person, with a drizzle of balsamic dressing.
WINE PAIRING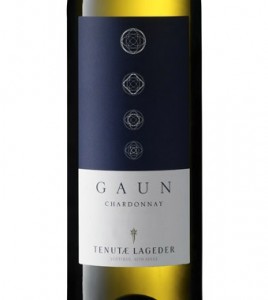 Alois Lageder "Gaun" Chardonnay 2013
In the village of Magrè, at the southern end of the Alto Adige, Alois Lageder creates beautiful wines made from classic grape varieties. This Chardonnay is made from 100% organic grapes from vineyards that were farmed with biodynamic methods of viticulture. In the winery, the wine is fermented and aged in stainless steel tanks to preserve the fresh and fruity character. Following fermentation, a 6 month period of lees contact is carried out to give the wine a richer, creamier mouthfeel and additional complexity. The resulting wine is loaded with flavour without being influenced by oak. The palate is full-bodied and textural, with fresh acidity and flavours of tropical fruit, citrus, red apple skin and cream.
Enjoy this après-ski recipe brought to you by The Chalet at 11º East Obergurgl, Tirol. Stay tuned for another food and wine pairing next week!