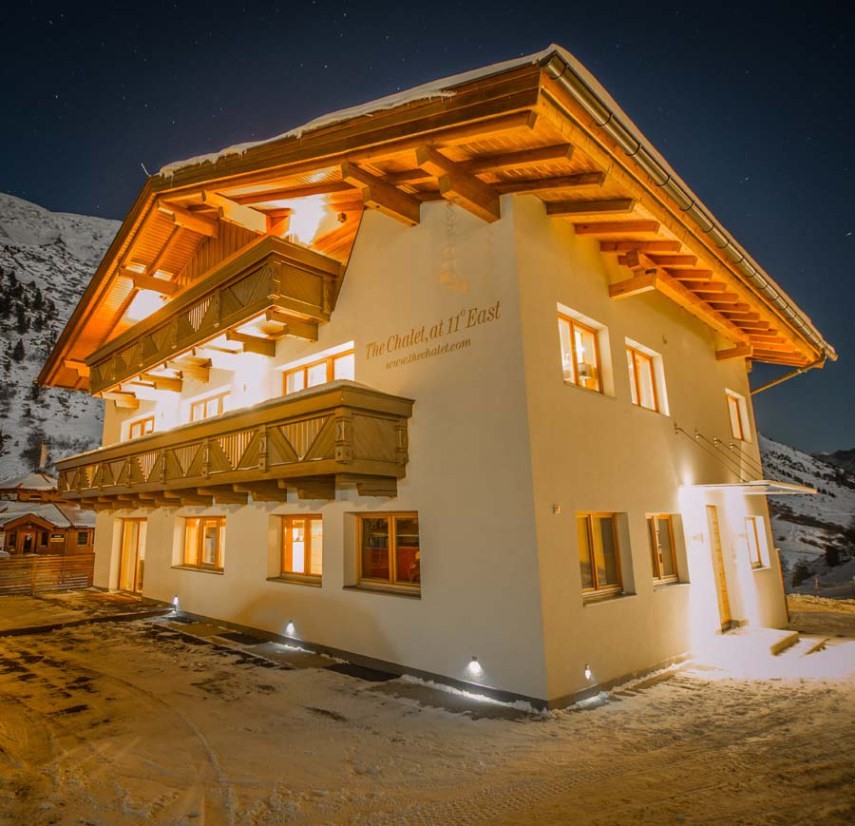 Superfast broadband ensures you can operate just as easily from Obergurgl as from your home in the UK.
If you don't need to work in the office, why not rent a luxury ski chalet for a few weeks and work from the Austrian alps?
This is somewhat better than WFH! With a laptop and good Wi-Fi, your staff don't even need to know that you have swapped your English WFH for a luxury Austrian retreat!
Working from home has had its advantages as we have all found out, not least thanks to a virtually rain free, and generally hot and sunny spring and summer.
But with autumn rapidly descending on us, and winter all too near, working from home may not be quite as nice as the summer proved to be.
Here's where The Chalet, at 11º East, Obergurgl steps in. With remote working having been proved to be every bit as successful as the office, why not rent our luxury catered ski chalet for a week or more, and work from there?
Superfast broadband ensures you can operate just as easily from Obergurgl as from your home in the UK, and you can swap your daily run or bike ride for a few hours of skiing!
Moreover, should the office or your clients suddenly want to abandon Covid WFH & instigate a face to face meeting, we are just 90 minutes' drive to Innsbruck airport and then 1.5 hours by plane to London Gatwick. BA and Easy jet both fly daily, so a quick trip back is no harder and maybe not much longer than returning from your country cottage.
Innsbruck private airport can accommodate you if you want to take a private jet. Fresh mountain air must be something to savour this winter rather than a rainy journey on some tube or train and skiing is an excellent way to exercise and have fun. For those that don't want to fly, we are just 11 hours drive from Calais and offer private parking right outside our door.
The Chalet, at 11º East provides luxury accommodation for up to 10 guests at a time in 5 beautiful modern en suite rooms. We only rent The Chalet to one family or group of friends at a time, so you get the whole place exclusively to yourselves, and need not have any concerns about where you make business telephone or conference calls within The Chalet. You also have no contamination possibilities and you can therefore rest assured knowing you will be arriving into the safety and security of your own mountain home.
With a large sitting room, dining and bar area, home cinema & gym, there are numerous places to work from as well as your bedroom. And talking of Gym's if you don't find the Covid rules attractive to using a public gym in the UK, in The Chalet, at 11º East, your gym is exclusive to yourselves !
Breakfast, tea and dinner are all prepared using the freshest best quality ingredients ensuring your "WFH" in the alps is truly memorable.
With three staff to look after your party, we will always be on hand throughout your day, to top you up with tea, coffee or something a little stronger!