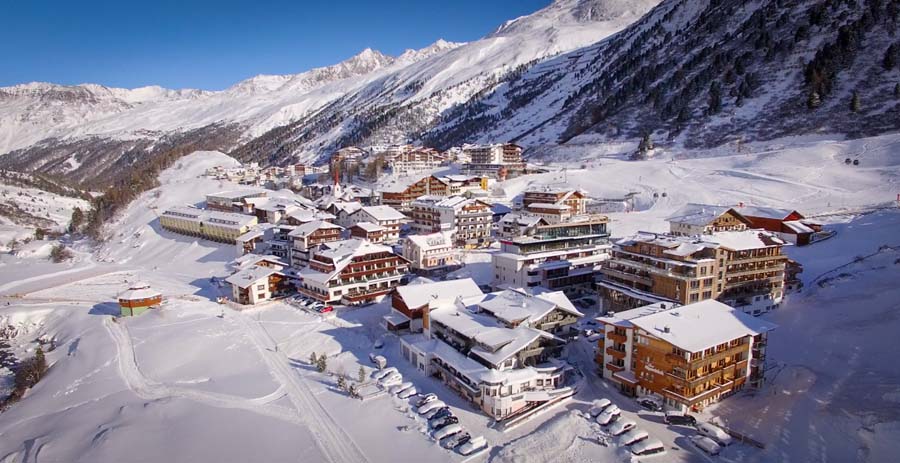 I remember when I first started skiing like it was yesterday. I was 7 years old and my sister only 5, when my father decided it was time for us to take a trip up to Crystal Mountain with him after the first big snowfall of the year. It was likely a combination of delusion and insanity that led him to believe it wouldn't be big deal to handle two young skiers on his own.
We drove to the local mountain with quiet anticipation and arrived in the late afternoon when the rental shop would be less busy. After almost an hour of measurements, complaints of tight boots, and general confusion, my sister and I were ready to go in our mini-snowsuits and tiny skis. We proceeded to the lift, pole-less, with my father carrying all our gear over his shoulders, while we trailed behind like little ducklings.
The first day on the mountain, while memorable, will go down as one of my father's most stressful experiences! To make a long story short – it took hours to complete only 2 runs. There were blown skis, missing gloves, bumps, bruises, and tears. Thankfully, we learned from our mistakes and many years of great family ski trips followed; however, my father always said he could write a book on what to do, and not to do, those first few times bringing us up the mountain.
With my own ski trip with unexperienced skiers on the horizon, I decided to research for some tips on how to successfully get through a ski trip with complete beginners. Read on for the top tips on creating a successful family ski trip your children.
Don't start them too young
There are varying opinions on the right age to put your kids in skis; however, per many experts, your kids should be no less than 5 years old before they begin. The main reason for this is that lessons are necessary or young children and it is a rare child who can cope with formal instruction before they have started school.
There is an exception to this rule, which is if your child has older siblings to learn from and guide the way. One of my favourite ski sites www.welove2ski.com has a great article on this debate. Read their article "How Soon Can My Children Start to Ski" here: http://welove2ski.com/children-start-to-ski.
Choose a child friendly resort
Ski resorts vary in terms of their appropriateness for children. Some are party resorts, others have plunging pistes that are dangerous for younger children and inexperienced skiers. When choosing a resort for your family ski trip, make sure to consider the following:
Beginner-friendly pistes
Easy slopes to progress to once your children have mastered the basics
Established ski schools with experienced instructors
Off-piste activities like tobogganing, ice skating, etc.
We are proud to say that Obergurgl offers the perfect atmosphere for families and younger skiers with all the points above!
Book lessons or enroll in ski-school
While you may feel like you want to keep a watchful eye on your children during their first times on the slopes, do not hesitate to book them into a private or group lesson. Most ski schools have instructors that are experienced in working with young children and first timers.
Make time for fun activities off the slopes
Most ski resorts have plenty of off-piste activities that are great for the family. In Obergurgl, take advantage of the tobogganing, winter hiking, the indoor horse-riding centre or board games inside the Chalet at 11° East.
Book accommodation near the slopes