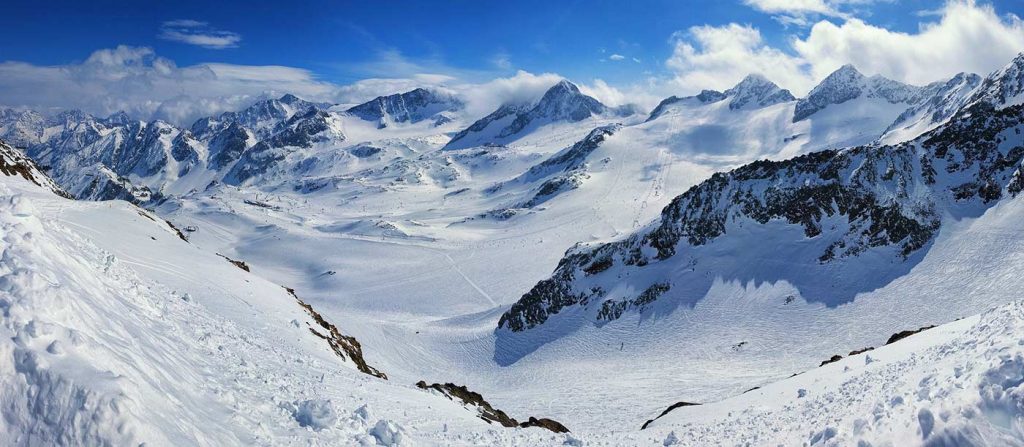 It is that time of year where we're preparing for the new ski season at the Chalet at 11° East, with Obergurgl opening again in November. Although the next days on the slopes are a few weeks away, it is not too early to think about getting set for the next season. What can you do to fill the gap between ski seasons? Read on for our top 5 tops on how to prepare, engage and even improve your skills for the 2018/19 ski season.
Ease into your winter fitness programme
Begin a ski fitness programme that will enable your strength to build, your good fitness habits to develop and your stamina to improve. More than your technique, equipment or attitude – it's a lack of fitness that holds skiers and snowboarders back when they hit the slopes. Now is the time get your fitness up to speed, so get your bike out of the shed, go running, join a gym, or if you need lower impact exercise, try a local pool. We recommend an aerobic workout with gym sessions and interval training for best results!
Get your own training machine
This is a machine that simulates skiing that you can use in your own home. If you are curious about what qualifies as a "training machine" you can try one out in some ski shops and in selected private gyms and ski clubs. If you want to buy your own – be warned – they don't come cheap.
We recommend the Skier's Edge – a training machine developed by the US ski team. It's marketed in the UK by ex-ski racer and Ski Sunday presenter Graham Bell, and is part of the British team's fitness programme. The Skier's Edge claims to "take thousands of skiers from the intermediate rut and made them advanced and expert skiers who dominate the entire mountain no matter what the snow conditions are. We offer a machine that matches your skiing goals. With over 12 different models available."
Keep skiing during the summer
Despite the ski season being over, there is still a possibility to stay on the slopes through the summer and you don't have to fly to the southern hemisphere. Several glaciers in the Alps are open for skiing for part, or all, of the summer season.
Glacier skiing is a different experience from winter skiing. You ski in the morning (wearing high factor sunscreen), and then devote the afternoon to adventure sports, or just relaxing. This is mainly because by the afternoon the snow has melted into slush and is no longer suitable for skiing. There are several glaciers in Austria that are great for summer skiing, including Stubai or Hintertux.
Buy your gear now
In the off-season, ski gear from last season is at its lowest prices. Most of the top ski outlets and online shops will discount their equipment (including skis, poles and boots), as well as jackets, pants, gloves and gadgets, to make room for the upcoming season's new stuff. If you're not worried about having the latest models and designs, now is the perfect time to stock-up on anything you need for the season ahead. The only thing you shouldn't buy this time of year is ski boots. Stocks are notoriously low at the end of the season and quite often there isn't much availability in sizes so better wait until closer to the season if you need boots.
Book your next ski trip
If you are willing to plan in advance, the best time to book your next trip to the Tirolean Alps is now! Quite often there are deals and perks to booking early, advance-purchase prices on lift tickets as well as open availability. Do not delay, book your next trip now and take advantage of better prices and flexibility!