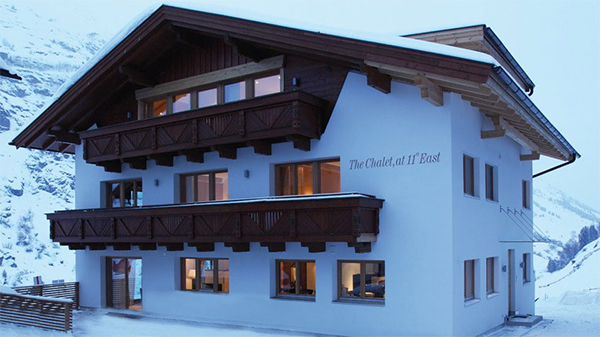 Like some deep-sea diving sphere recovered from the ocean floor in a Jules Verne novel, the slithering aluminium capsule from Professor Auguste Piccard's hot air balloon is manhandled, in deep snow, by rescuers from the high-altitude Austrian ski village of Obergurgl (6330 ft). Passing skiers come to witness the extraordinary spectacle. It's April 25, 1932, and – as you would expect from the highest parish in Austria – winter is far from over. The worthy inhabitants of what will become one of the finest ski resorts in the Alps, manage to "battle glacier ice to salvage famous stratosphere cabin" and slide the craft down to the village from its original landing spot on the remote Gurgler-Ferner glacier, where Piccard and his assistant, Paul Kipfer, had crash landed after reaching a record altitude of 9.8 miles. It made the resort famous, and to this day a replica balloon – in metal – has pride of place in the village centre.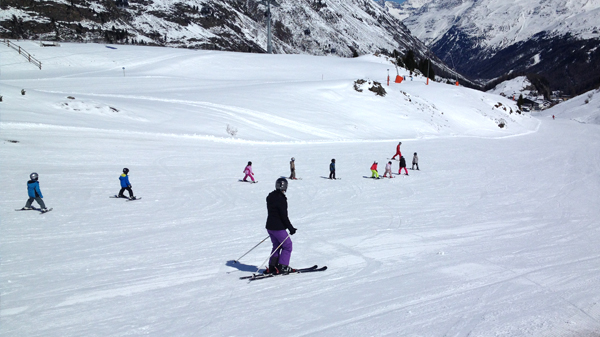 But of course it's the superb skiing that Obergurgl-Hochgurgl is famous for today. The resort, which has just reopened for the new winter season, is as far as you can get in winter along the Ötz valley, a 40-mile-long gash separating the Ötztal Alps from the Stubai Alps, which branches off from the A 12 Motorway 31 miles from Innsbruck. Yet transfers take just 75 minutes! It was high above this valley, just 100 yards across the Italian border, that another extraordinary event took place which helped make the area even more famous. Europe's oldest natural human mummy "Ötzi the iceman", who lived 5,300 years ago, was discovered in a retreating glacier by German tourists almost a quarter of a century ago. If only he'd been born 5,300 years later, at the time Obergurgl's only rentable chalet,  The Chalet, at 11º East was being built, right next to the slopes, he could have taken shelter in one of its brand new, spacious ensuite bedrooms and laid his weary head on sumptuous, plumped up pillows. Instead of succumbing to the mountains he could have enjoyed magnificent views of them from his bedroom or watched beginners learning to ski while he sipped a gin and tonic from the convivial bar!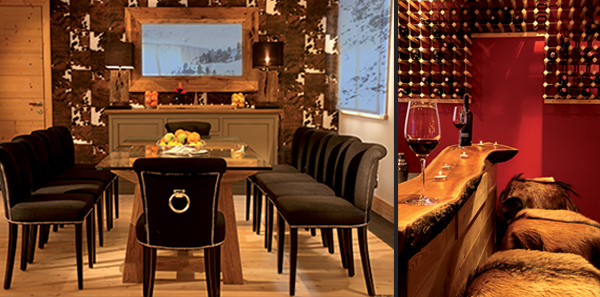 One in the village, there are almost no cars and rarely any crowds, particularly at Hochgurgl, even higher, at 7,050ft, with its clutch of luxury ski-in ski-out hotels.  Obergurgl is one of Austria's most snowsure ski areas, with 70 miles of pistes, a third of them nice and easy, and half of them intermediate. Obergurgl is an excellent family resort, from its largely traffic-free streets to the extensive beginner runs a short stroll from The Chalet, at 11º East
Queuing is minimal, so children won't get cold waiting at the lifts. Youngsters as young as two can play at Bobo's children's club, while the Bobo Children's Grounds and Children's Pavilion form a winter fun park for children starting out on skis. Stronger skiers head for Festkogel in Obergurgl and to the Schermerspitze in Hochgurgl. Experts go for Obergurgl's long, steep slope down from the Hohe Mut, or the moguls of Hochgurgl's Top-Wurmkogl. The two areas are linked by a nine-minute cable car ride. None of Obergurgl/Hochgurgl's 68 miles of piste is on a glacier, but the resorts are so high that good natural snow is virtually guaranteed, with wall-to-wall snowmaking on occasional standby duty…and some great mountain restaurants.
But whatever you skiing aspirations, unlike poor old Ötzi you can be assured of a warm welcome at The Chalet, at 11º East Obergurgl.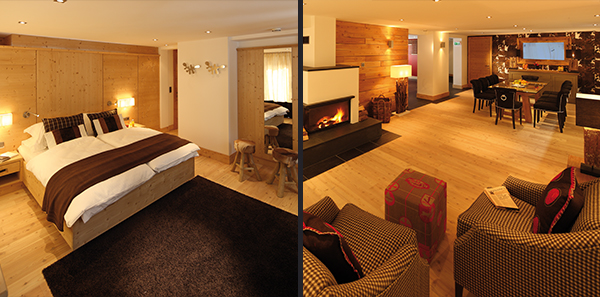 www.thechalet.com