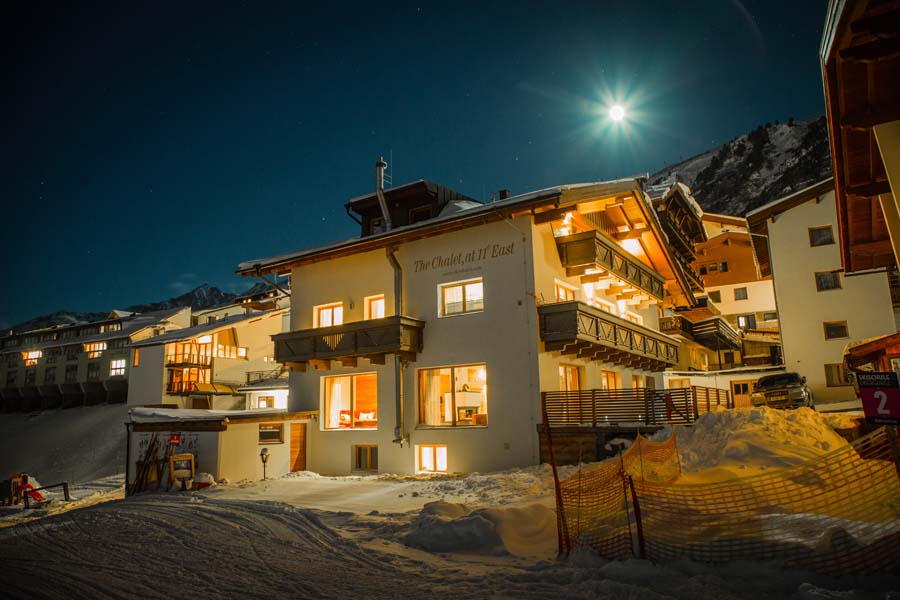 We are pleased to announce that Obergurgl's annual Night Skiing and Night Ski Show are back, every Tuesday until the end of the season! This fun night out features an 8km night ski run called Festkogl which is equipped with top modern floodlights. Festkogelbahn mountain gondola operates from 6:30pm until 10:30pm, giving you plenty of time to enjoy skiing under the starry sky.
The glorious night ski show begins at 9pm and includes a splendid display of fireworks. The show "Winterplayground" is the new spectacle performed by the Obergurgl Ski School on Festkogl and is sure to impress the whole family!
If you're in the mood for a little night time après ski, there is also a mountain party at the umbrella after the ski show.
If you haven't been night skiing before, the Chalet at 11° East highly recommends it! There are some definite advantages, such as less people, no lift lines and the obvious experience of skiing under the moonlight.
If you're interested in taking part in this top Obergurgl event, the admission is Included in the price of your ski pass. Without ski pass the rate is only € 10.00 per person.
For more information visit the Obergurgl website: https://www.obergurgl.com/urlaub/EN/GG/WI/aktuell/events/nachtskilauf/index.html.