They don't call it Obergurgl for nothing! Close to the Italian border, at the far end of the Oetz Valley, Obergurgl is the highest parish in Austria, so the resort and its neighbour Hochgurgl are rarely short of snow.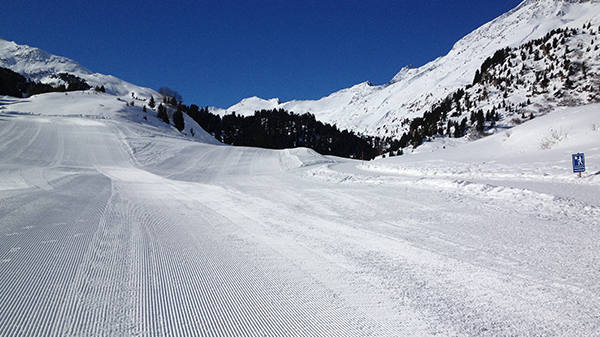 Ober is of course German for "upper" or "high" as in Oberland – "highlands". (Gurgl could be the gurgle of delight you utter when you see how much snow there is!) And guess what? That's exactly why Obergurgl (1930m) does get so much snow – and is the envy of resorts like Megève (1,100m), Morzine (1,000m) and Kitzbühel (just 760m!). You could say, we suppose, that the reason more people don't give up on low-lying resorts and ski in our resort (or its even higher neighbour Hochgurgl) is that Obergurgl is one of those rather absurdly named "best kept secrets" (which are of course a myth since any marketing director using such a phrase would risk being fired on the spot). But we know what the phrase means – that we'd rather the fewer people know about Obergurgl's delights the better. Well of course that too its nonsense – even though we at The Chalet at 11o East, with its "unashamed luxury" are guilty of it ourselves with our "It's a secret – tell only your best friends!"
In reality, of course  we want to tell the skiing (and snowboarding) world about Obergurgl – and our chalet – because we think it's such a great advert for excellent skiing with never a worry about that other old cliché, "will there be snow when I go?" Well of course there will be. We're Ober, remember – and we get über (another German word which denotes an outstanding or supreme example of) snow!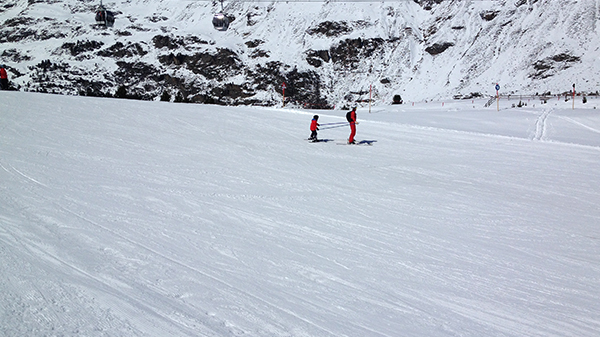 And that's why Obergurgl-Hochgurgl has been open since November 13, and has already has further snowfall since then.  Obergurgl and Hochgurgl are linked by the "Top Express" gondola, which means that in less than 10 minutes skiers and snowboarders can be in either resort. The 'Top Mountain Star' restaurant has breathtaking views across the Ötztal Alps and the Dolomites.  And although there are no fewer than 21 glaciers in the vicinity (it's a renowned touring centre) Obergurgl's skiing is not on a glacier – and doesn't need to be get good skiing. Which is one reason why aficionados return year after year – they're in on the secret! The question is – do we let on to skiers and snowboarders who keep returning to the likes of Megève, Morzine and Kitzbühel? On balance, we think they should be told!