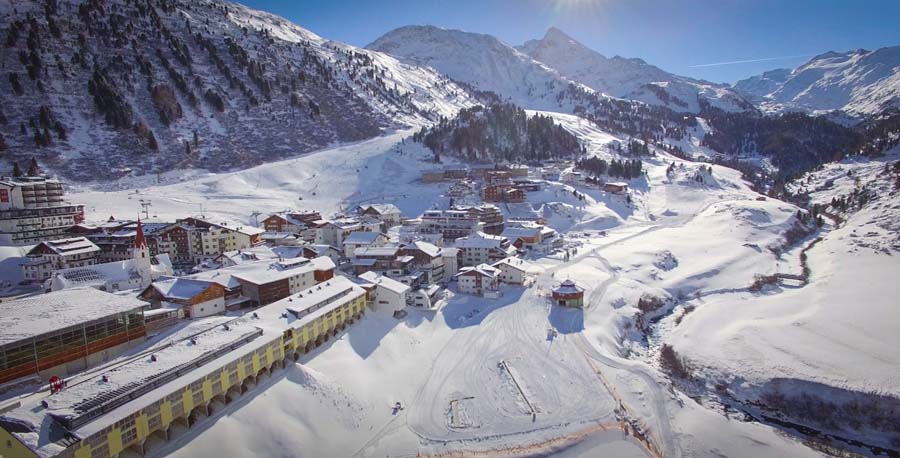 While mother nature has been kind to Obergurgl-Hochgurgl with more snow this week and more expected in the coming days, we can't help but feel for the 50 resorts across the Haute-Savoie that were left facing a possible shut-down just a few weeks ago. On the 8th of January, the Telegraph reported "snow cannons will apparently be switched off at more than 50 resorts across the Haute-Savoie region this weekend, unless there is significant snow or rainfall this week."
The 2016/17 ski season is the driest in the Haut-Savoie region in 50 years and the Swiss Alps recorded the lowest snowfall over the festive period since 1864, according to local officials.  However, as of the 12th of January, it has been reported that holidaymakers can breathe a sigh of relief as the drought has finally come to an end for most of the region.
This lifeline is arrived just in the nick of time but has left holidaymakers sceptical about whether or not they should be making alternate plans to visit resorts with more snow. For this reason, the Chalet at 11° East has investigated the best places to ski in the Alps right now. Read below for our findings.
High Altitude Resorts in Austria are Having a Good Season
Contrary to popular belief, the 2016/17 ski season has been great in some parts of the Alps. Telegraph write Peter Hardy states "In Austria, the glacial resorts of Hintertux, Stubai, Obergurgl, and Sölden have all been skiing well." Hardy goes on to explain, "I spent Christmas in Ischgl which, thanks to its relatively high altitude and copious artificial cover, was in remarkably good shape, with all valley runs complete and most of its 235km of pistes open."
Val d'Isère is a Safe Bet
One of the most popular destinations for British tourism, Val d'Isère, has been enjoying its best start to a season in at least 25 years. The snow cover is so good in early December that the International Ski Federation moved World Cup races from Beaver Creek in Colorado to the slopes of Val d'Isère.
Other Places to Ski Now
The Telegraph also reported that resorts such as Tignes, Sestriere and Bardonecchia across the Italian frontier "have also had similar sensational snow cover since November."  The reason for this is that precipitation driven northwards from the Mediterranean gave additional loads of snow outside of the usual alpine whether pattern.
Alpe d'Huez, Les Deux Alpes, Serre Chevalier, Val Cenis and Montgenèvre are also mentioned as resorts that have a reasonable amount of snow cover.  In Italy, Cervinia has been consistent as well.
Tons of Snow in Obergurgl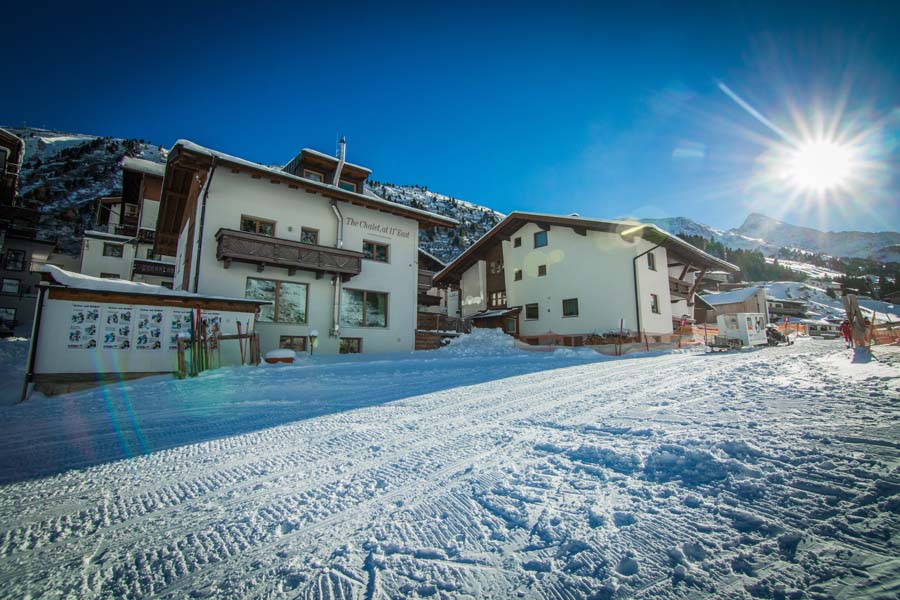 Currently we have a base of 40cm-125cm in Obergurgl, which is great when we look at other ski destinations in the Alps. For example, the popular French resorts Morzine and Avoriaz, only have 40cm-90cm and 60cm-70cm respectively. Engelberg, a popular Swiss resort is looking at 40cm-100cm, which is a long way from their usual snow sure reputation. Hard times have also fallen upon popular Norwegian destinations like Geilo and Trysil which are maxing out at 82cm of snow cover.
We are feeling very fortunate at the Chalet at 11° East, where the conditions are perfect for this week's Powder Snow Week Obergurgl. To stay up to date on current weather and snow in Obergurgl- Hochgurgl, visit the www.obergurgl.com website.