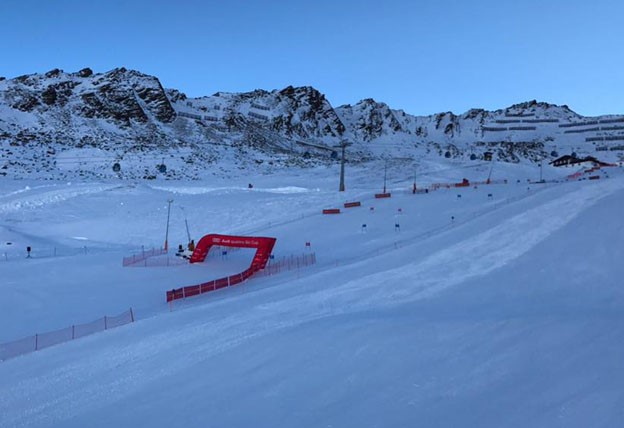 The season is off to a great start with dry, cold and sunny weather for over a week! Furthermore, the weather report is predicting more good news – the sunshine is supposed to continue. Conditions in the coming week will become milder, which may set off alarm bells for some resorts, but not for Obergurgl, one of the highest resorts in the Alps. We can also thank the storms from 6-11 November and 21-25 November which created plenty of natural snow cover.
Since Obergurgl is one of the resorts with plenty of skiing in the 2200-3000m range it has been named by welove2ski.com as one of the best resorts for a pre-Christmas ski break. The online publication, a favourite among skiers and snowboarders, made the following recommendation:
"If you're looking for a quick pre-Christmas break, I'd still stick to the classic high-altitude resorts, which have plenty of skiing in the 2200-3000m range – places like Val Thorens, Tignes, Val d'Isere, Cervinia and Obergurgl. As a rule of thumb, the snow is deeper the further west you go."
At the minute, Obergurgl is running with 99 of 110 tracks open and 10 out of 12 lifts in operation. There is no time like the present to plan a ski holiday and take advantage of the spring like conditions in Obergurgl!
Obergurgl last week.
Photo: welove2ski.com