Going Skiing? Need to get fit quickly?
There are no real fixes to get you fit in a week, but all the suggestions below will stand you in good stead! Good luck, and remember there is always the bar if  i t gets a bit too difficult.

Alpine skiing is a sport that requires strength, endurance and balance. Before your arrive at the Chalet at 11º East Obergurgl, we recommend that you start preparing your body for the slopes from home. With a little preparation, you will get more out of your ski holiday and help to avoid any nasty injuries that can occur from being out of shape. Here are our top 3 tips on how to prep your body for your luxury ski vacation in Obergurgl.
Interval Training
Increase your overall strength, speed and stamina by using interval training. This means simply doing a series of low-high intensity exercises, alternating bursts of high intensity with periods of lighter work and rest. The best part? You don't need any special equipment! The results on the mountain will be clear: better aerobic capacity and the ability to ski longer, harder and faster.
Cardio
Remember that maintaining your skiing technique uses a lot of energy and once you get tired, it is easy to let it go and get out of control. Build up your stamina by engaging in 30 minutes of cardiovascular exercise, 3-4 times per week. You can run, jog or use an elliptical trainer (if you have bad knees) to build up a good base of overall fitness.
Flexibility
The cold, winter temperatures on the slopes means that your muscles will become stiffer and slower to react. This is where flexibility in your muscles and tendons becomes important to your overall performance on the ski hill. 10-15 minutes a day of light, gentle stretching is recommended to start increasing your flexibility. You will notice an improvement in your performance and it could also make a huge difference in your ability to bounce back after any tumbles on the mountain. Don't forget to stretch before you approach the ski hill during your vacation as well. There is a "toning zone" at The Chalet at 11º East with all the necessary equipment to warm-up properly!
Besides your physical training, we recommend making sure you have the proper ski equipment for your holiday. If you don't have your own equipment and will be renting, make sure you check out our rental guide and packing list here :
https://www.thechalet.com/blog/?p=429&preview=true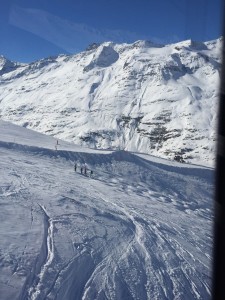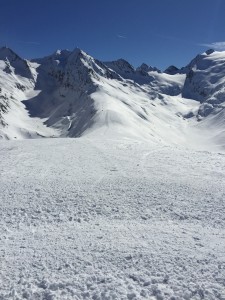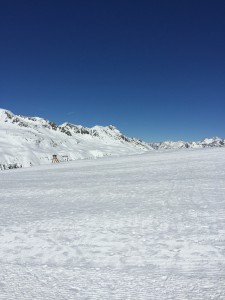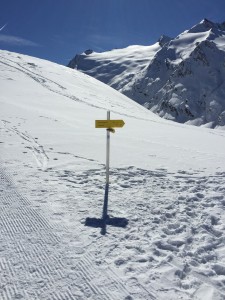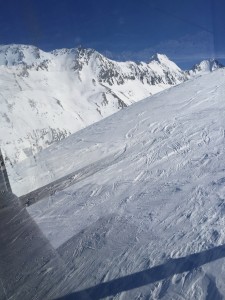 We look forward to hosting you at the Chalet at 11º East Obergrgl!