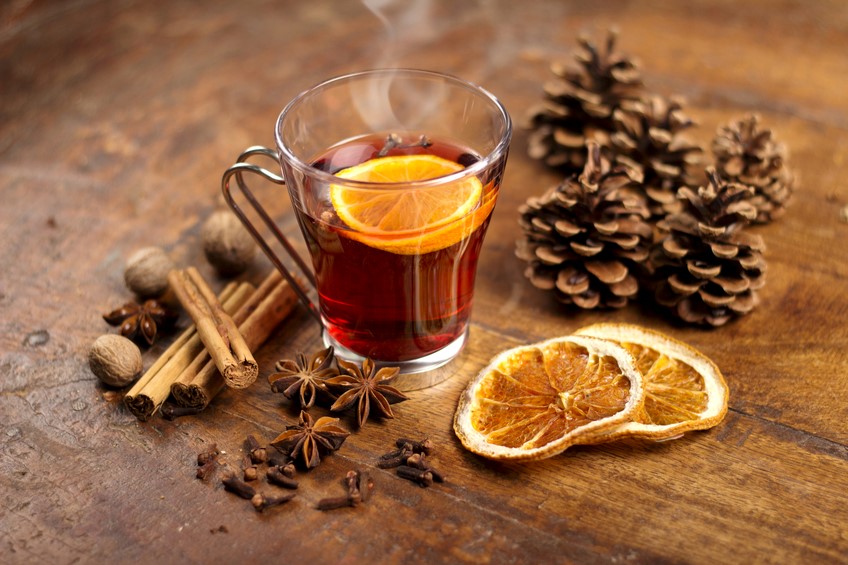 Photo from sousvidetools.com
If you're lucky enough to visit Obergurgl during the holiday season, you may have already visited the Obergurgl Christmas Market and experienced a lovely tradition: homemade Glühwein! Glühwein is the Austrian take on mulled wine and is particularly enjoyed at atmospheric Christmas Markets during the Advent season. Don't be surprised to see locals and tourists touring the markets, twinkling lights aglow, with a cup of Glühwein in hand. Once you step foot into the beautiful alpine markets of the Tirol region, the sweet scent of dark berry fruits, cloves, sweet spices and a spritz of orange zest can't go unnoticed. The taste is just as lovely and truly signifies Christmas is near!
The secret to getting a great Glühwein is the right mixture of red wine, cinnamon sticks, sugar, oranges and cloves. Good quality base-wine is a must and we generally recommend a full-bodied red grape varietal like Syrah/Shiraz, Cabernet Sauvignon or Merlot. Lighter grape varietals such as Pinot Noir and Gamay are not as rich and spicy so make sure you pay attention to the type of wine you use as the base.
The Chalet at 11° East has perfected the traditional Glühwein recipe and would like to share it with you so you can re-create this tradition with your friends and family during the holiday season.
Glühwein Recipe
Ingredients
2 bottles of good-quality red wine
570 ml water
Juice of 2 lemons
5 oz (140 g) sugar
6 cloves
2 cinnamon sticks
2 oranges – cut into bite-size pieces
Oranges for decoration
How to make it:
Put all ingredients in a pot and bring it close to boil.
For additional taste, cut 2 oranges into bite-size pieces and add to the wine. Let simmer but not boil.
Stir periodically
Remove clove and cinnamon stick before serving it into lightly pre-warmed glassware or mugs.
Decorate glasses with an orange slice and a cinnamon stick
We hope you enjoyed this Glühwein recipe. Happy holidays from The Chalet at 11° East!