Ski Chalets with excellent wines – and food- !
After a hard days skiing, nothing is better than returning to a luxury chalet,  sitting  by a  cosy log fire and enjoying  a really good  wine, followed of course, by a top class dinner!
The Chalet at 11 º East boasts a fantastic wine list and all our wines and food have been professionally paired by Wine Poole. Our resident blogger and wine expert Jessica Bryans, talks about some of the local Austrian wines she likes. The Chalet at 11º east  includes  Austrian, Italian ,French and Spanish wines on its list. All of which are included in the price of your stay.
If you have come to Austria for a luxury ski holiday, chances are you will also have the opportunity to taste some of the local wine… and you should! Austrian wine is one of the most exciting categories, with over 35 grape varieties recognised for quality production and a smorgasbord of styles from dry, to sweet, to sparkling. You can find the usual suspects like Cabernet Sauvignon, Merlot, Riesling and Chardonnay, but would you know what to expect if you saw the name Blaufränkisch or Zweigelt on a wine label? Allow us to help you get a taste for some of the local grape varieties with this mini-guide to Austrian wine.
WHITES
The must-try: Grüner Veltliner
This is the signature grape variety of Austria and should not be missed. This white is versatile and can be found in the dry style or fully-ripened and sweet. It is known for its fresh acidity and flavours of peach, citrus, mineral and spice. This is also a particularly food friendly variety and can be enjoyed with a range of dishes, so feel free to experiment. We find it works best with Asian inspired dishes that have an element of spice.
Be adventurous: Welschriesling
This variety makes wonderfully fresh and lively wines with generous aromatics and flavours of green apple, lemon and honey. The range of styles goes from dry to sweet with high acidity as a constant among both styles.  Not to be confused with Rhine Riesling, this is a completely different variety.
The perfect aperitif: Müller-Thurgau
This variety is a cross between Riesling and Madeline Royale. Generally Müller-Thurgau wines are fairly simple with pleasant floral aromatics and light notes of citrus on the palate. You'll find the acidity milder than Welschriesling or Grüner Veltliner, making it a nice sipping wine without food.
REDS
Warm-up: Blaufränkisch
This variety is known to have the warming properties of intense spice in its flavour profile, along with dark fruits, like blackberry, black currants and cherry. You'll also find structured tannins and velvety texture, making this the perfect pairing for lamb or beef.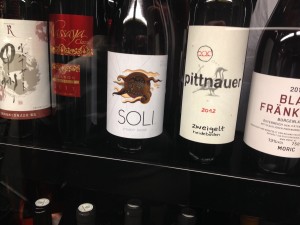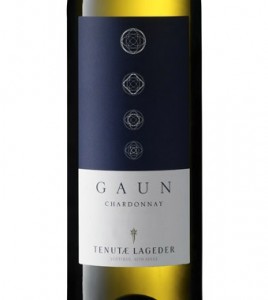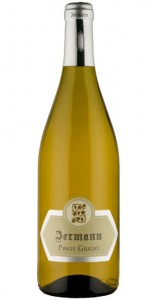 Pinot Noir fans: St. Laurent
These wines tend to be highly aromatic with notes of cherry, rose petals and dried herbs on the nose. On the palate you may be reminded of Pinot Noir, only with darker fruit character and a little more structure. For fans of Burgundy, some of the higher quality examples of St. Laurent would be a fun comparison.
Try something new: Zweigelt
What do you get when you cross St. Laurent and Blaufränkisch? You get: Zweigelt. This lovely red wine is an Austrian favourite and the most planted red grape variety in the country. We love it for it's beautiful violet-red colour, soft tannins and flavours of morello cherries and pure red berry fruit. Try pairing it with flavourful cheeses and grilled meat dishes.
Other tips:
Weissburgunder = Pinot Blanc
Grauburgunder = Pinot Gris
Blauburgunder = Pinot Noir (don't confuse this with Blauburger, that is something else)
If you need any further advice on how to best enjoy the wines of Austria during your stay at The Chalet at 11º East, please contact us!