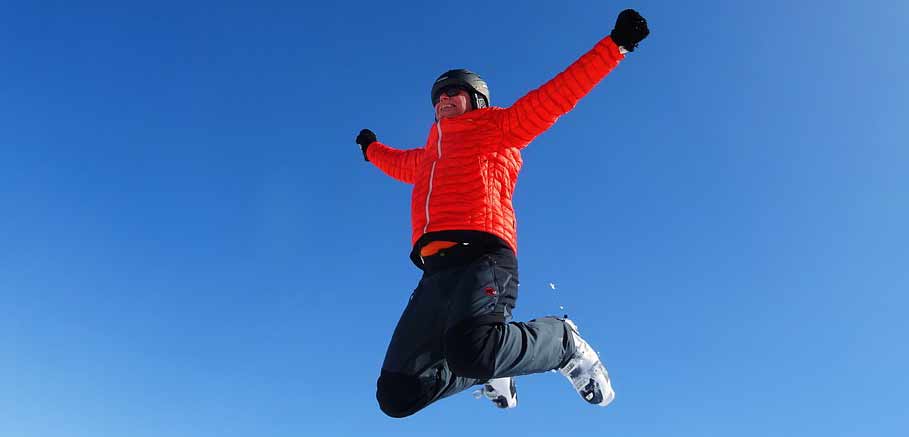 If you're an avid skier, then you already know how important the proper ski attire is to both your performance and enjoyment on the mountain. Your ski jacket is quite possibly the most important piece of clothing you will buy as a skier, and the time and money you spend investing in finding the perfect jacket is worthwhile. Our guests at The Chalet at 11° East are always asking us for recommendations on different ski gear and attire so we thought it would be appropriate to collate our top tips. Read on for our guide to selecting the perfect jacket for hitting the slopes!
1. Get a shell
If you don't already have a shell, buy one right away. Typically, when we think about protecting ourselves from the cold, the intuitive jacket to purchase is the warmest, with insultation. These jackets are great in cold conditions but impractical when it's warm or when you're exerting yourself. A shell jacket will provide a breathable, waterproof thin layer that will protect from wind and rain. Use the layers underneath the shell to control your temperature!
2. Choose a good brand
When it comes to buying a ski jacket sometimes it pays to be particular with the brand you choose.  Arc'teryx, Kjus, Norrona and Haglöfs are widely acknowledges as great brands that use the best materials. Helly Hansen, Sweet Protection, Scott and Peak Performance also make good quality jackets that are slightly less expensive.
3. Consider the shape
Since your ski jacket will come at a considerable cost (especially if you're buying one of the brands named in point 2), you will want it to look good!  Thankfully, ski clothing manufacturers have started taking this into consideration. We recommend buying a long style jacket that covers the bum as these are great for those unavoidable falls and will stop any snow from going up or down your back. The longer style jackets also elongate the body and look great!
A few other considerations with the jacket shape are how freely can you move in it, how the arms fit (are they long enough) and if you can you dip your chin beneath the collar. A jacket that comes right up to the chin is great if you never get cold but if you tend to feel chilly on the chair lift, a higher neck is recommended.
4. Pay attention to the technical info
Manufacturers can be a little confusing when describing their jackets and this can be difficult to comprehend. Keep an eye out for: waterproof up to 20,000mm; breathable up to 20,000gr; vent zips; snow skirt; GORE-TEX.
5. Choose a nice colour
Like it or not, the colour of your ski jacket is important. The jacket is an investment and if you choose the right one, you will be wearing it for a whole season at the very least or quite possibly an entire decade. When you're skiing with others, this will be the colour people recognise you by. We recommend choosing a bright colour that will set you apart from others and is visible in stormy or foggy conditions.
6. Consider the quality
Don't forget that a good ski jacket should last you a decade, so make your list of important features and make sure you tick all the boxes before spending the money. Keep in mind you're paying for the technology, the durability, the waterproofness, the breathability – and a jacket that looks great.
Generally, the more you spend the longer it will last.
We hope you enjoyed these top tips brought to you by The Chalet at 11° East!