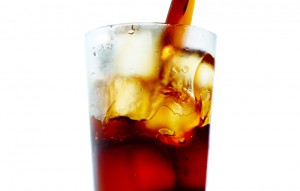 Cold Brew Coffee! The new best thing, and one The Chalet at 11º East Obergurgl, will be happy to serve this coming winter ski season.
The excitement is because cold brewed coffee creates a far smoother, richer, less bitter concoction than you can get from the numerous coffee shops, or indeed from your Nespresso!
Below a recipe from GQ magazine, let us know if you try it and like it, or better still, come and stay at The Chalet, at 11º East Obergurgl, and we can make it for you!
The secret is to steep low and slow: Put your coffee grounds into a stainless-steel pot or a French press and leave them in cold water overnight. The coffee flavor seeps into the cold water, so you get none of the bitterness that often accompanies brewing beans at high temperatures. You end up with a concentrated mixture so dark and potent it's practically opaque.
• Pour about a third of a pound of freshly ground coffee into a 1.25 litre – French press. ( Cafetiere)  (This makes a much stronger coffee concentrate than some recipes, but I prefer it that way; you can always weaken a strong concentrate by adding ice cold mountain water.)
• Fill the press with cold water and stir to wet the coffee grounds.
• Place the French-press lid over the coffee (don't press the plunger) and leave at room temperature for at least 12 hours. The longer you leave it, the stronger the brew.
• Press down the plunger, pour the concentrated coffee into a pitcher, and place in the refrigerator.
• Dilute each serving of coffee 1-to-1 with ice-cold mountain water (use more water if the coffee's too strong), pour over ice, and serve with milk and sugar.